Sunless Tanning in Northern Virginia featuring: Versapro & Norvell
Step inside the future of Sunless Spray Tanning
This is no ordinary sunless booth. Versa Pro Heated Sunless Spa combines innovation after innovation to transform your skin in just minutes. Bronze Hydrate and Smooth fine lines in one session. Customize your tanning application by selecting one, or combing all three full-body treatments- a pre-sunless pH balancing treatment, one of two sunless bronzing treatments, and a post-sunless super hydrating treatment. Enjoy the process as much as the results and relax, with a wide-open interior design.
Before Your Appointment: It is good to shave before your spray tan, however, Do not shave less than four hours before your appointment. You should always shower and exfoliate your skin before a sunless tan. Instead of bar soap, use a body scrub to remove excess dead skin cells and help the tanning product adhere evenly and last longer. Apply petroleum jelly or the provided barrier cream to nail beds and cuticles to keep any excess color from building up in those areas. For a more natural-looking tan, you can also moisturize the palms of your hands to keep them from absorbing too much product!
During Your Appointment: You can choose to be either naked or wear undergarments to protect sensitive areas. We have many products including eye protection and nose plugs available at the front desk. Keep your mouth closed during your session, and apply lip balm before your session starts to protect your lips. Be sure to avoid inhaling the product whether you wear nose plugs or not.
After Your Session: For the most radiant results, wear loose, dark clothing and avoid wearing an underwire bra after your appointment. Wear open shoes, such as flip-flops, and don't exercise or perform any activities that cause you to sweat until after your first shower. No stopping at the gym on your way home! Wait at least 6-8 hours before your first shower to allow formula to develop. For the next 12 -16 hours after your tanning session, avoid excess moisture and try not to get your skin wet to keep the most even results.
---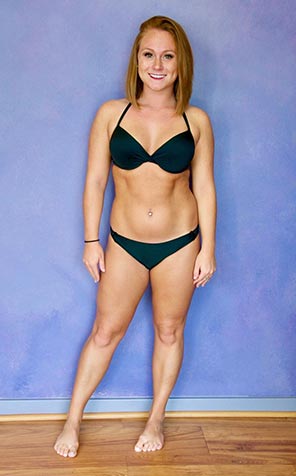 Before Spray Tanning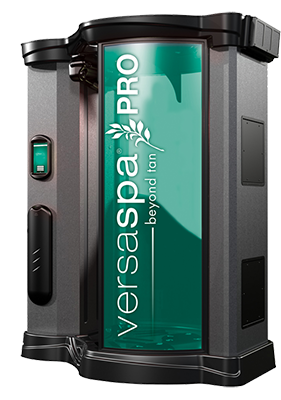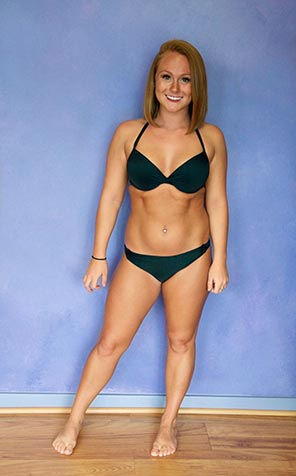 After Spray Tanning